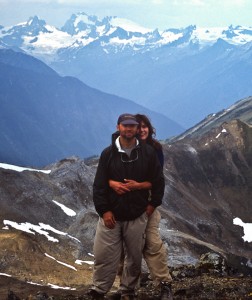 Thank you for taking the time to look at my images.
I was born in Illinois, but grew up in Toronto, Canada.  In 1995 I returned to the Midwest, where I now call St. Louis home.  Over the past 25 years I have had the privilege of exploring many places.  These adventures have taken me to places remote (Alaska, Baffin Island, The Galapagos Islands), but also close to home (Heron Pond), to places rich in natural beauty (Yellowstone), and to equally fascinating urban and rural environments (Eastern State Penitentiary).  In 1997, after purchasing my first dSLR camera, I began to passionately pursue photography as a hobby (more like an addiction), although there were previous forays earlier, using film cameras.  My predominant photographic subject has been landscapes, although I don't consider myself a landscape or nature photographer.  I love to travel.  For me, photography is an outlet for sharing with others my vision of our travels and of the world around us.
My education in photography has largely come through self-study, but I continue to derive inspiration from some of my favorite artists, including Guy Tal, David duChemin, Elliot Porter and Freeman Patterson.  I have shown my work at Washington University and in juried shows at Studio Altius, the Foundry Art Center, the St. Louis Artists' Guild and Art St. Louis.  I am a member of the St. Louis Camera Club and the Photographic Society of America.